Whohoo  the winter chill is in the air!
We are all moving our grooving inside!
 Stop by for some hot music! And cooler company!
Hope to see you out at the show!
Big Dance Floor shows coming up!
Keep your eyes open for details.
Mike, Jim, Monica & Rich
Peace and Love
WHO WE ARE
MAYFAIR 3 is the Twin Cities good time party,  Americana/Rock/Soul/Blues band that brings the excitement and fun like no one else can. Their love of the Groove propels their funky danceable music accentuated with catchy covers that are always crowd pleasers. The musicians include seasoned professional individuals from the Twin Cities best bands. They are committed to hosting the best party with the juiciest music that will make you get up and dance! 
Come out and Groove with us!! 
Always! 
Mike, Jim, Rich & Monica
Monica Louise Lead Vocals and Sass and guitar.
Monica Louise has been singing most of her life.  At church, school and many bands.  Most recently 19 years with Armadillo Jump.  She is primarily an introverted homebody,  but she enjoys the energy and community created around the making and loving of live music.  It is the passion for rhythm and dancing that keeps her coming back.  Mayfair3 rhythm section has coaxed her out of the house and retirement.  Their timing couldn't be better.
Jim Meier Vocals, Drums
 Jim got his first drum kit at age twelve and spent many hours learning and listening to many styles of music. He then played drums in High School band, Marching and Jazz band. Jim joined a couple bands with some friends from school. after he graduated he  worked with some local jam bands. in the mid to late 1970's it was time to raise a family and there was no room to pound a set of drums so Jim took a respite and raised his family. 
Almost 35 later the desire to play drums and sing came back with a vengeance. Jim began woodshedding  for a few years until a few friends asked him to join their already established band.  It became an obsession ever since. 
Jim states:  I have been honored to support some great musicians such as the Midlife Crisis Band, Jim Stairs and Squishy Mud, Armadillo Jump, Howard "Guitar" Ludke and Blue Max.   Although I didn't do much singing with those bands, it is exciting to be able to be one of the main vocalists with MAYFAIR 3 and I think we have some great vocal blending in the band"
Mike Brisson Vocals, the big Bass, the little Mandolin

Mike has been performing in the Midwest music scene for four decades.
Touring with Twiggs, Nothings Easy, Monterey, Home Free, Upfront, Johnny Danger and most recently with Armadillo Jump and Squishy Mud.
Mike likes to drive the rhythm hard keeping the dance floor rocking and he likes singing songs that keep the audience singing along.
Come join him on a chorus or two!
Rick Stevens-Lead/Rhythm Guitar
Rick has been playing guitar for 40 years. His style is a combination of some of his favorite guitarists.... Robin Trower, Neil young, Carlos Santana, David Gilmour, and so many other rock greats.  "I spent my life trying to figure out whether I like the Gibson Les Paul or Fender Stratocaster better, but settled on both of them."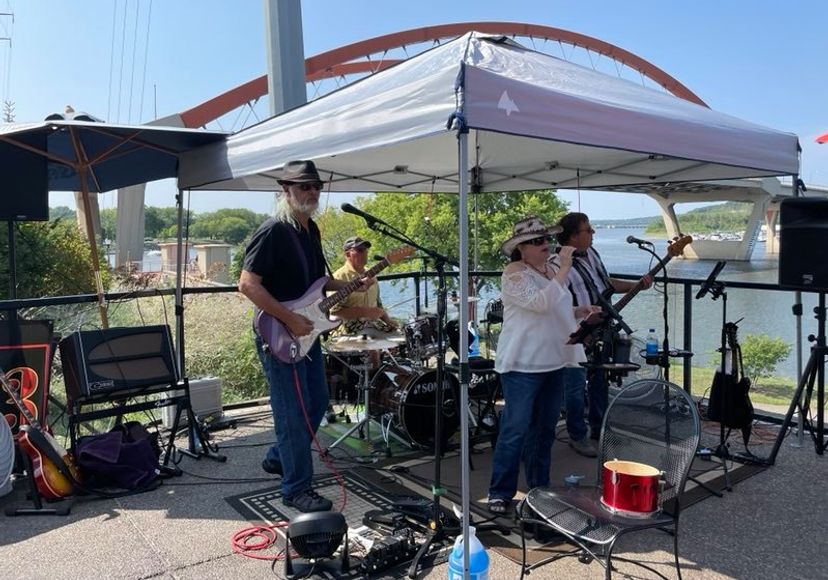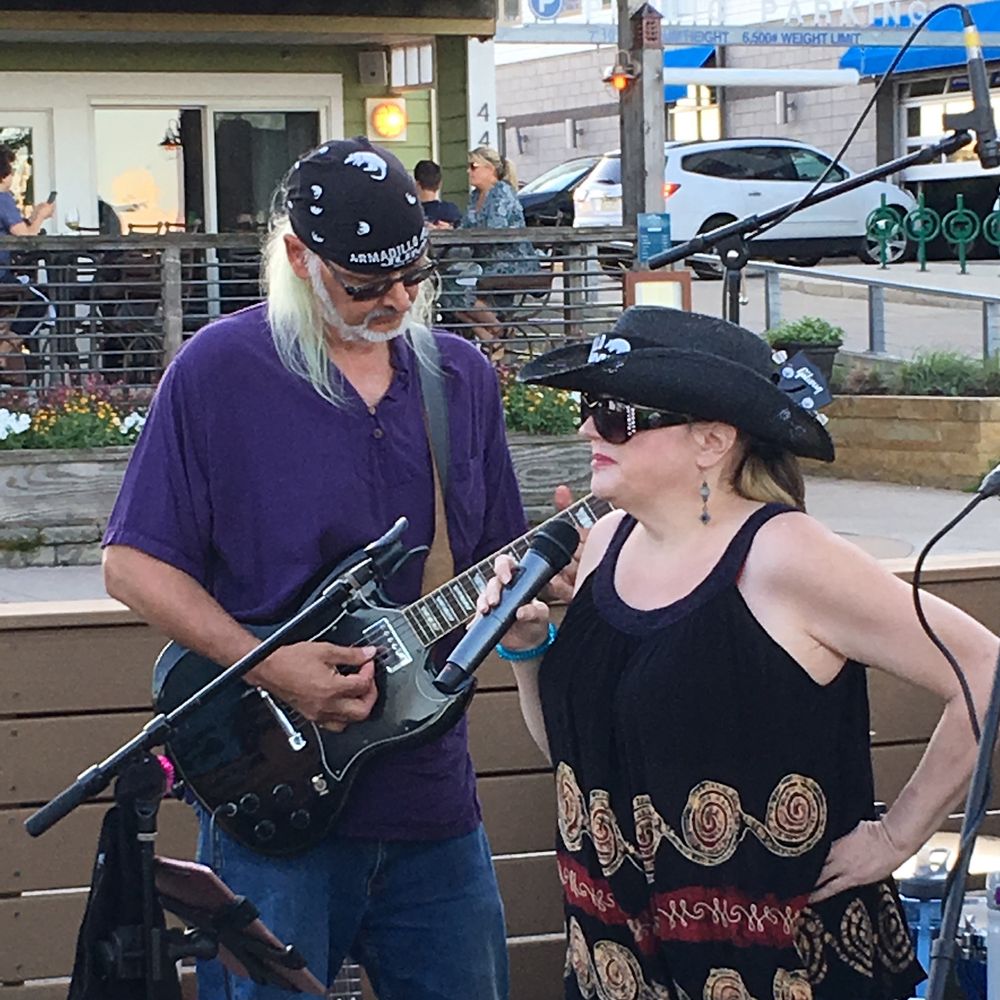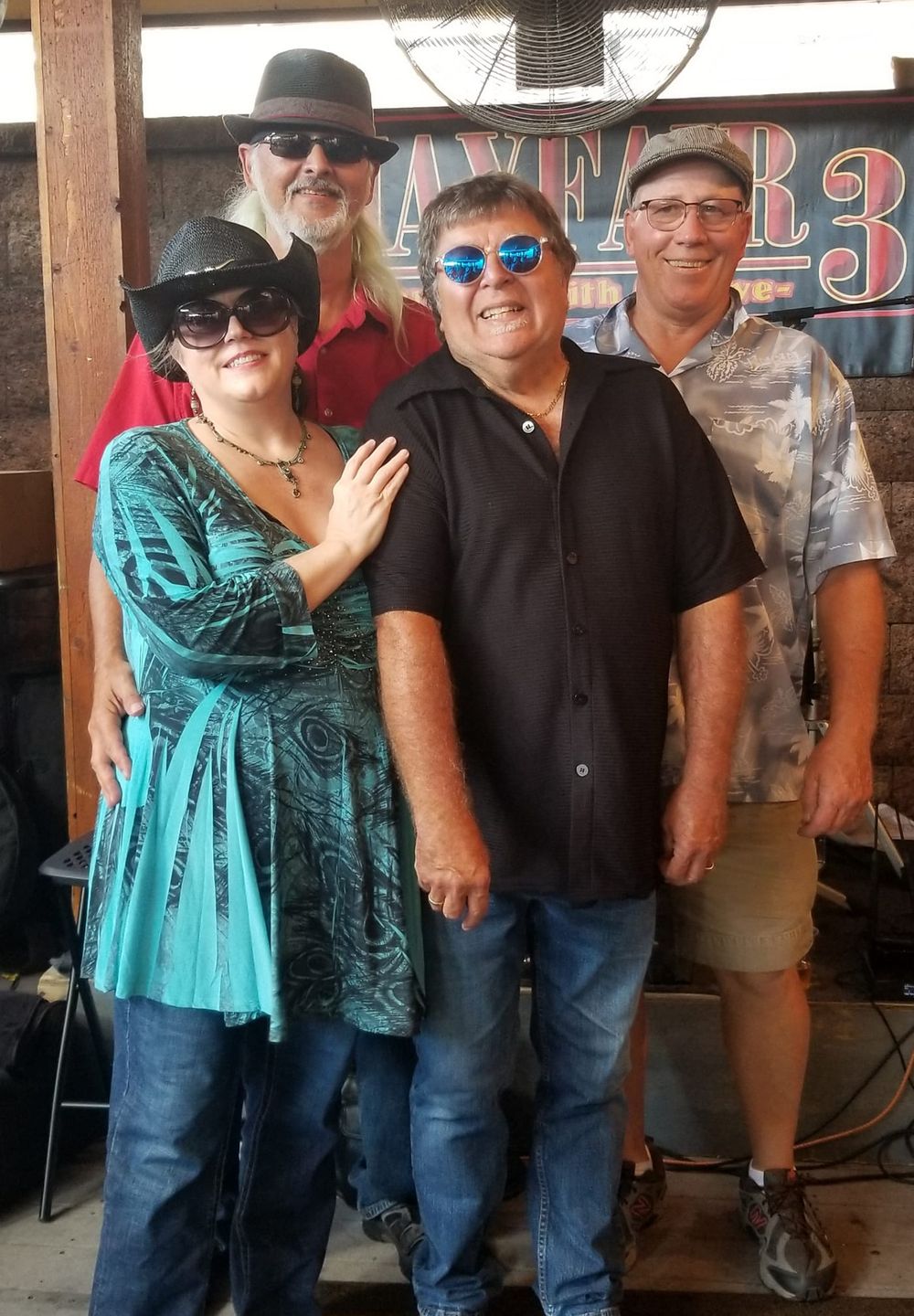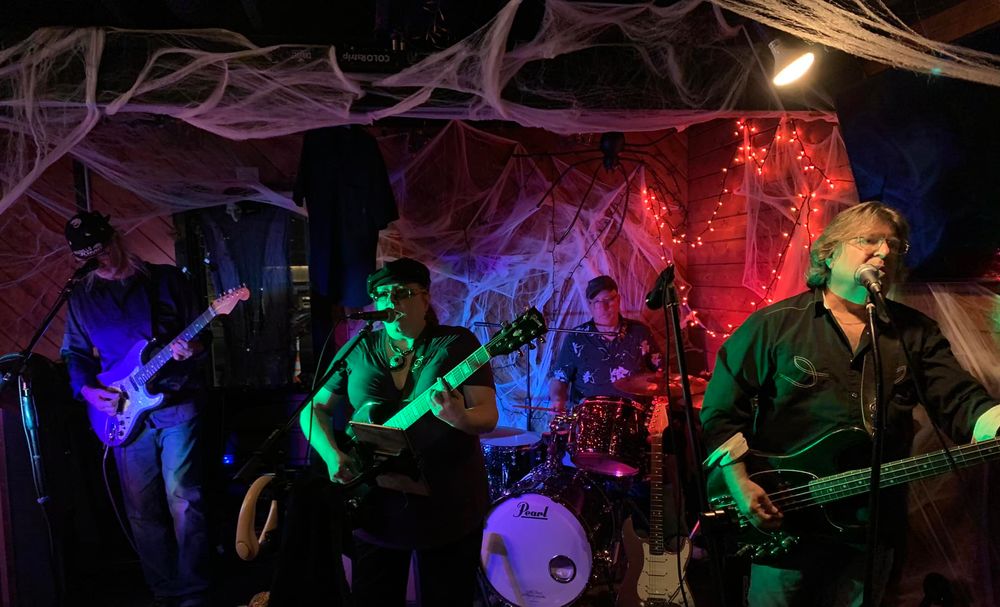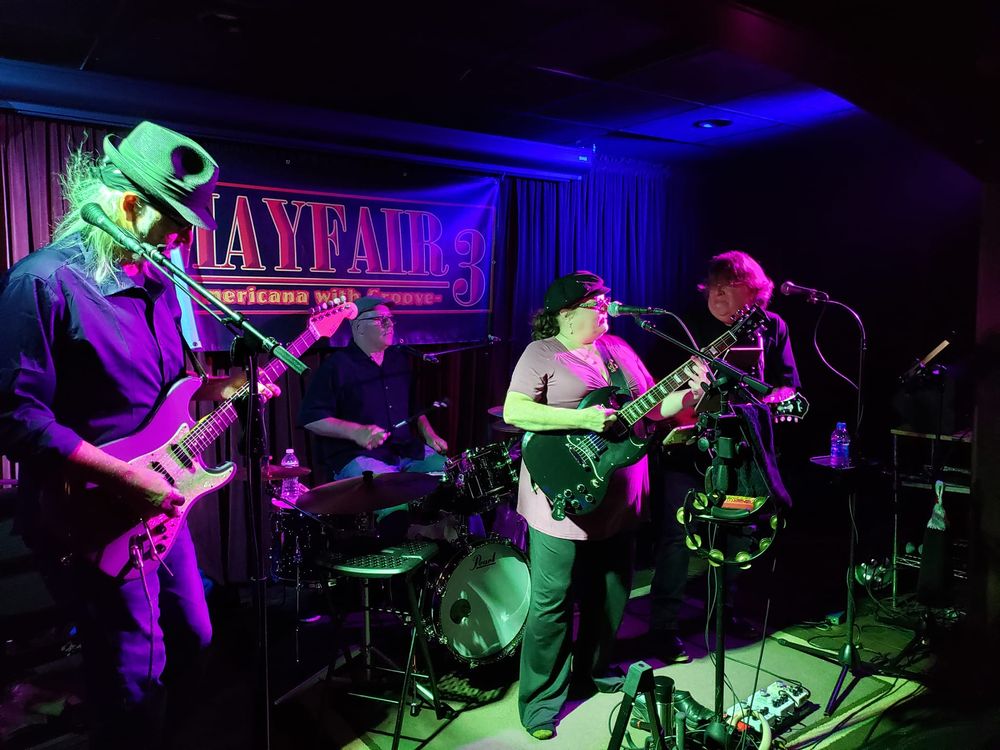 Monica and Rick and Mike